Central Air Conditioning Installation & Service in Southern NJ
Summers in New Jersey get hot, and you're going to need a reliable home cooling system to keep your home comfortable. At Conn Mechanical Systems, we provide high-efficiency central air conditioning installations and service for your New Jersey home! If you have a central ductwork system, a central air conditioner could be the perfect solution to keeping your home a cool and comfortable place to reside during the warm season each year.
Click here to request a central air conditioning quote, installation, or service appointment!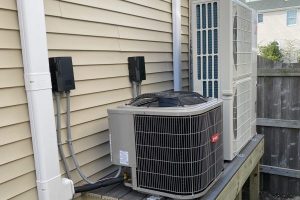 Central A/C Installation
Our central air conditioning installation in the Southern New Jersey area is second to none. We employ experts in the field who have years of experience sizing and installing central A/C systems that will keep your home safe and cool. If you're interested in scheduling or receiving a no-obligation quote for a central air conditioner installation, please don't hesitate to get in touch with our team!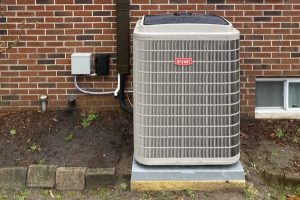 Central A/C Repair & Service
Annual tune-ups for your central air conditioner are recommended by A/C experts across the country. Our air conditioning technicians can also perform repairs to get your broken system back up and running. Contact us today to schedule preventative central air conditioning maintenance or repair service for your central air conditioning system in New Jersey.
Benefits of Central Air Conditioning Units
Whole-home cooling
Cleaner indoor air
Whisper-quiet operation
Integrates into current ductwork
Increased home value
Request a central A/C unit from the experts at Conn Mechanical Systems today!